Description
Product Enquiry
Ni WooCommerce Product Enquiry plug-in adds an enquiry button to Product Detail Page and Product List Page for Customers to enquire about specific Product before purchasing product. By addressing customer's enquiries, you can convert an unsure customer into a Buyer!
Features:
Add an Enquiry Button: Allows customers or visitors to make enquiry about a product by asking question about a product directly from the product listing page. Setting the button label text as "Enquiry" let's your customers enquire and negotiate for a list of products they are interested into.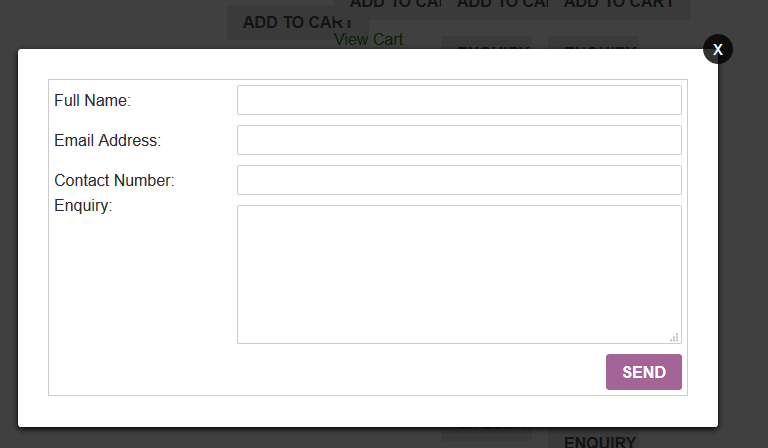 Email to Site Owner and to Customer/Visitor: An email is sent to pre-configured website owner in WordPress as well as to given email addresses set into plug-in Setting with details such as Product Name, Visitor/Customer Name, Email Address, Contact No and Enquiry Description. A copy of email will also get sent to Customer/Visitor for his/her reference. This again depends on setting set in plug-in.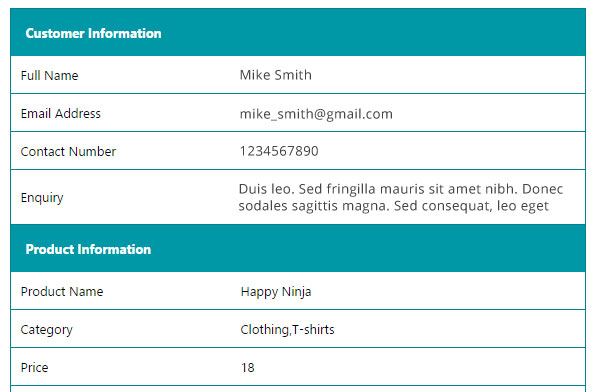 Plug-in Settings: Site owner will be able to set "To Email Address", "Cc Email Address", "Email Subject", "From Email Address", "Enquiry Button Text" and "Thank You Message". Admin will also be able to decide whether to send copy of enquiry email to Customer/Visitor or not by selecting checkbox.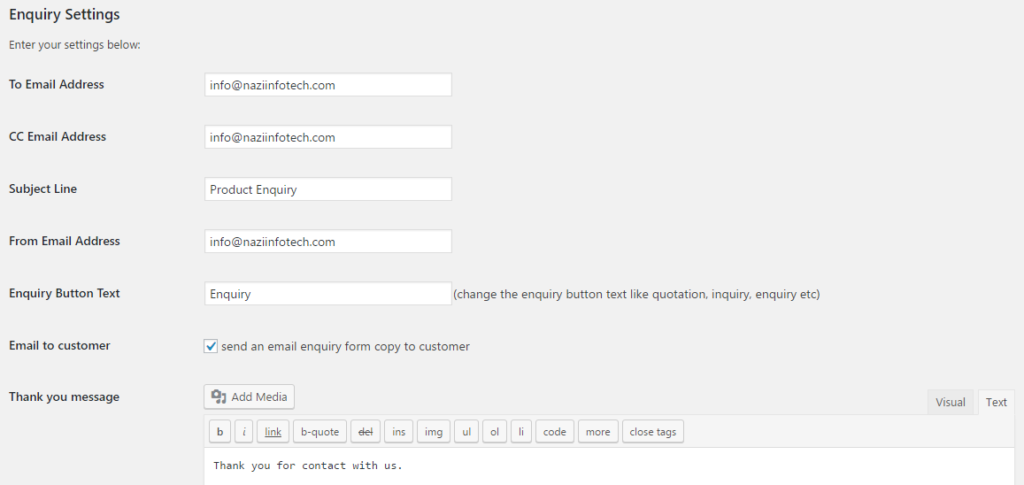 Reporting:
Dashboard:
On Dashboard admin will get count of Total Enquiry, Today Enquiry along with Last Enquiry Date and Last Enquiry Days.


Graphical presentation of No. of Enquiries every months is also available on Dashboard.


Along with this admin will get "Top n Enquired Products" and "Top n Enquiry Visitors" having Product Name and Enquiry count for "Top n Enquired Products" and Customer Name, Email Address and Enquiry count for "Top n Enquiry Visitors" section.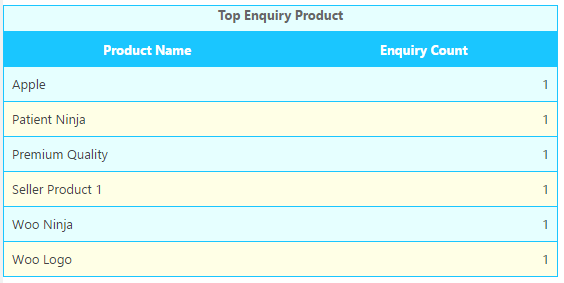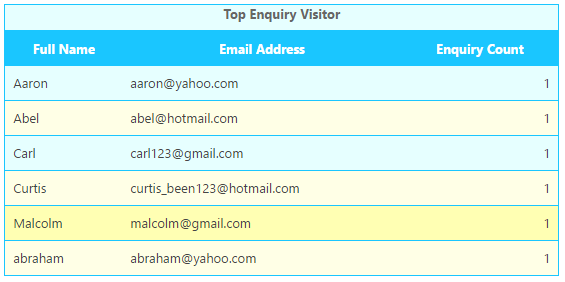 "Recent Enquiries" section will display recent 10 enquiries on Dashboard page.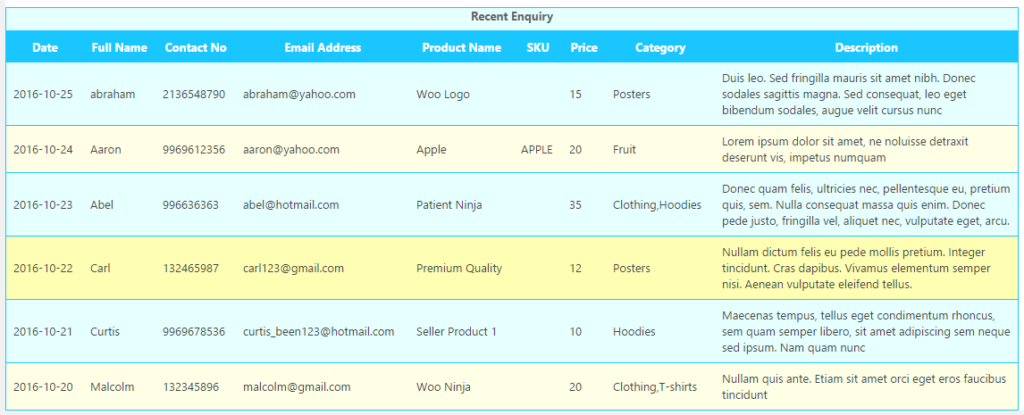 Enquiry List: Enquiry List page will have detail of enquiry having Enquiry Date, Full Name, Contact No, Product Name, SKU, Price, Category and Enquiry Description.


Admin can filter enquiry list by From Date and To Date.


Admin can export report to CSV.